Mission
Legacy, LLC's mission is to inspire our clients to become their potential and reveal their legacy. As we tell our clients:
Your legacy is our mission.
Our commitment to excellence in serving our clients has driven Legacy, LLC to become a boutique, full-service marketing and management company. By design, we represent only a select few clients in order to provide them a premium level of service.
Since the beginning, we've put a high priority on our relationships with our clients, taking the time to get to know the whole person. At Legacy, we spend our time listening, asking questions and then following up. We understand that the success of our business depends on your satisfaction, and we take great pride in the level of service that we offer. Experience has taught us that the more we understand you, the better we are able to serve you and partner with you in achieving your goals. Cookie cutter, we are not. Our strategies are based on experience, market conditions and customized plans.
---
History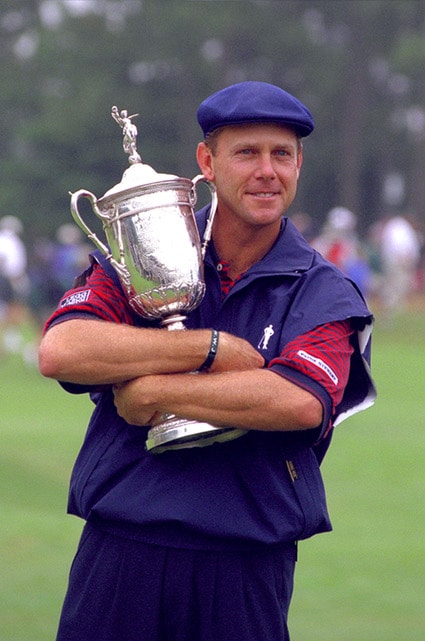 Payne Stewart is part of the DNA of Legacy.
D.J. began his management career in 1990 when he joined the Orlando based sports management firm, Leader Enterprises which represented Payne Stewart among a host of other elite clients. On October 25, 1999 Leader suffered a devastating loss when a private jet carrying Leader's CEO, Robert Fraley, President, Van Ardan and client Payne Stewart crashed.
In 2002, after new ownership had taken over Leader Enterprises, D.J. launched Legacy, LLC, named primarily in remembrance of his friends and colleagues, Robert Fraley, Van Ardan, Payne Stewart and their example of maintaining an eternal perspective in the midst of everyday lives. Payne Stewart Enterprises and the Payne Stewart Family Foundation were original clients of Legacy, LLC and at the core of the young company's focus.
---
Our Logo
The three elephants raising their trunks in unity were designed to represent our company and several significant inspirations.
The first facet includes the legacy handed down to us from Leader Enterprises, Inc. founder Robert Fraley, its President Van Arden and client Payne Stewart, who tragically died in a plane crash in 1999, forever changing our journey.
Secondly, the three elephants represent the new legacy yet to come as Legacy, LLC was launched with just three initial clients.
Why elephants? Because these noble animals are highly relational, care for one another, work together in families, remember those that have gone before them and because they represent Africa, where Legacy's founder, DJ Snell, has a passion for serving.